Summer is quickly approaching and with that comes the long break your child dreams of. With so much time off, summer camp is the perfect bridge to both entertain and avoid the education slump that summer break entails for your child. We will be going over two STEM focused summer camps today, but stay tuned as we will be covering more in the coming weeks.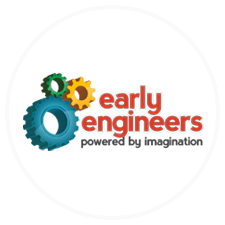 Dream Enrichment is a summer camp with classes held throughout the summer in a few locations around Sacramento. Dream Enrichment has many different programs with ages ranging from K-6th graders. The aim of these programs is to teach kids science concepts, paleontology, building design, engineering, and even learn a bit of logic and sequencing. Dream Enrichment offers a variety of programs with different focuses based on the age and interest of your child:
Early Engineers is a program aimed at kids in the K-6th grade range where the kids get to use Legos and K'nex to design their own Dino theme park.
Honey Code Jr. is aimed for 1st and 2nd graders and teaches the kids to reverse engineer different electronics, work with programmable robots, and construct a town to house there creations
Honey Code caters to the older kids ranging from 3rd – 6th grade where the kids get to code there own game using Scratch coding
If the little techie in your life is interested in these concepts or you just want them to gain some valuable knowledge this summer, register for Dream Enrichment classes on their website at http://dreamclasses.org/
STAR camps also offer many different programs held throughout the summer with the focus of science and technology. One of the most popular programs STAR offers is there Minecraft camp. Although it is hard for some to imagine learning through a video game, Minecraft gives the kids open ended game play that encourages cooperation and exploration. During the camp, the kids will learn the game with the ultimate goal of building a sustainable city that can house the entire class! Minecraft gives the kids a unique opportunity to learn through playing.
STAR also offers a robotic camp developed for kids from 3rd to 7th grade. They get to create different types of robots such as fighting battlebots and race cars while simultaneously learning basic coding and physics concepts. In addition to the robotic and Minecraft programs, STAR offers a C.S.I. camp focusing on forensic science, Inventor's Club, Science of Video Games, Big Blue Sea Marine Biology and many more. To book your class and read more about the programs, head over to https://starcamps.starsacramento.org.
Be sure to like Tech2U on Facebook and Follow us on Twitter for more updates and articles like this one!
Video Transcription:
Host: Welcome back. School's not out yet, but we're thinking about it. So maybe you wanna secure a spot for your little ones at summer camp. How about the opportunity to help them develop the love of technology? Mike Wisby is here, our regular guest from Tech 2U, with some special guests from STAR Education, to continue our series in summer camps that engage your kid with science, technology, engineering, all that stuff. So Mike, you were here last week. Tell us a little bit more about the camp.
Mike Wisby: Okay, well this week I have STAR camps coming down. I have Paula and Dick from there, and they offer some really cool camps. They have Minecraft camps, and camps where you can build robots.
Host: Minecraft?
Mike Wisby: Minecraft is a video game. I'm not sure if you're aware of this. It's a very, very popular today though.
Host: I'm aware of that. Oh, really? Okay, I got it.
Mike Wisby: Extremely popular.
Host: So Paula, tell me about the camp.
Paula: Basically, it's a camp that's for incoming first graders to seventh graders, and it's for beginners to experts. Basically what they do as they learn the ins and outs of Minecraft. They get to build. They get to explore. They get to dig. And basically throughout the week, they learn how the game works. And then hopefully by the end, they get to make their own world. So that way the whole class can be in one Minecraft world.
Host: Okay, we're getting a look at the gathering here. Dick, that looks like there's a lot of engagement, a lot of fun.
Dick: Yeah, that's our Lego robotics program that we have going on. Where the kids get to learn the ins and outs of engineering, and constructing the robots, and then actually beginning to program the robots, and have them do different functions. In our class, we do battle bots with them. We have some where they get to race the cars. Or they have snakes that can jump out and attack things that are moving with their different sensors that you can attach to the robots.
Host: Wow, okay. Do they have more fun building these stuff, or more fun operating it once it's built?
Dick: I think once it's done, built, because the building process is rather difficult for the different robots. But once it's done and everything is done and set, they get to have fun with battling them, and racing them, and having all the entertaining part of it.
Host: Mike, how long did the camp last, start and finish? What's the time frame?
Mike Wisby: Yeah, we're looking at the first one starting in June or July, and they run through to the end of summer break.
Host: Does it goes like a couple of weeks, three weeks, or did they go for a few months? How does that work?
Dick: It depends on the camp, but most camps are a week long. And then there are part-time and full-time, depending on the camp that the kids choose.
Host: And do you have information where people can get information on cost and all that stuff?
Dick: Yeah, if you go to our website, that's starsacramento.org, it has all the information on there. It's just a big, bold thing that says camps. They click on it, and all the information…
Host: Camps, yeah. Easy to find. So are these things working?
Dick: Oh, yeah, yeah.
Paula: You ready? You want to do it?
Host: Yeah. Let's make this thing move. So we've got a little playground here.
Paula: You want to push the button?
Host: Sure, where's the button?
Paula: It's already on the program for you. All you do is push the center button.
Host: Push the center one, okay. So they're going to go after each other?
Paula: Yeah, pretty much.
Host: Are we ready?
Dick: Ready?
Host: Roll. Okay, I did push play.
Dick: Yours is broken.
Host: Did I break it? The other one works great.
Dick: It happens. Oh, there we go.
Host: So who's controlling? How do they know what to do?
Dick: It's actually programmed. So the kids get to work on a Lego robotics program on the computer, and they get to design the programs. So this one has a light sensor that senses the white and the black. And when it hits the white line it turns around and goes back to the black area.
Host: So you try to keep them inside the circle?
Dick: Yeah, usually when they get pushed up like that they're disqualified.
Host: This is like sumo wrestling. Now he's out of the game here.
Mike Wisby: He's gone rogue.
Dick: He's just going to keep going.
Host: He's gonna end up in the boss's office, which may not be a bad thing. So again, STAR Camp, CSI Camp Inventor's Club, all this fun stuff. There's what we call the sell. If you're interested, it's in Roseville, also in Lincoln, and there is the website for more information. Sounds like a lot of fun. Because I know as a parent with three kids, once the kids get out of school, and if they're around the house, they become…what's the word?
Dick: More fun, right?
Host: Yeah. They need something to do to occupy that block of time that they were in school, and this is a great way for them to have fun and continue thinking about stuff. Mr. Wisby, always a pleasure. Good luck with the camp. Thank you for coming by.