Back when you were a kid, there was nothing quite as exciting as summer camp. A fun filled week with no worries on your mind except for when the next campfire was. If you have been feeling nostalgic lately and want to re-live the good ole'days of camping in the woods, kayaking, arts and crafts, and marshmallows, a summer camp for grown ups might be the perfect activity for you. Tech 2U is here today to go over this summers hottest summer camps for grown ups.
Camp No Counselors is making headlines with its all adult summer camps aimed at giving the traditional camping activities an adult spin. All of your beloved camping activities such as archery, zip lines, tug of war, and arts & crafts are all included with the summer camp, and they even go a step further by having an open bar! That's right, you read that correctly, since it is an adult camp, alcohol is encouraged! Camp No Counselors also includes comfortable sleeping arrangements, quality bathrooms, and amazing food to give you the most luxury, but down to Earth camping experience of your adult life. With camps stationed in San Francisco, Los Angeles, and throughout the U.S., Camp No Counselors is sure to be in an area near you this summer. Check out their website at https://www.campnocounselors.com/ to plan a trip near you this summer.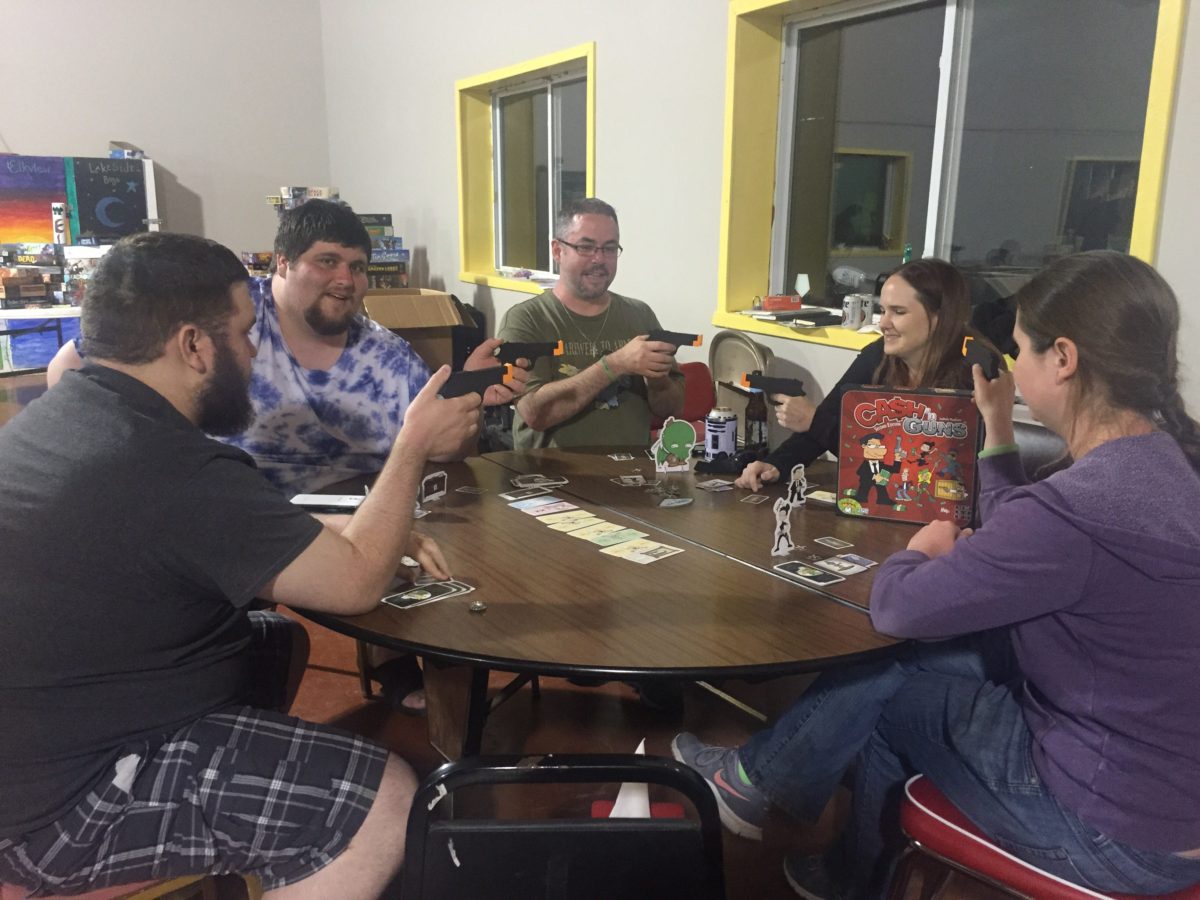 If playing table top games and learning how to sword fight is more your style, than a more "nerd" oriented camp might be up your alley. Epic Nerd Camp hosts some truly awesome activities including:
Horseback Riding
Swordplay
Trapeze
Archery
Wand Making
Quidditch
and much, much more. With its focus on gaming, sci-fi, fantasy, and role-playing games, the Epic Nerd Camp is perfect for the nerd in your life looking to meet some great people and spend a week leveling up themselves up IRL. The camp is held every summer in the Poconos Mountains in Pennsylvania, check out there website http://epicnerdcamp.com/ for more details.
Another great camp aimed at getting you fit while you have a blast is Camp Nerd Fitness. Taking place in the mountains of north Georgia, Camp Nerd Fitness delivers an amazing camp experience with everything from power lifting to hiking to waterfalls. At the camp you can expect some amazing activities such as:
Hiking
Boating
Blob on the lake
Climbing Wall
Ropes Course
Basketball, kickball, Frisbee
and best of all, making new lifelong friends.
With its team of world class counselors, learning new skills that will last a lifetime has never been as fun and rewarding. The camp is a 5 day experience that includes a bed, power outlets, modern bathroom facilities, and three meals a day. If you are over 21, you can also bring your own alcohol! Check out their website at https://camp.nerdfitness.com/ to learn more!
If you are searching for a summer camp for the whole family, then look no further. Space Camp is the perfect camp that both the children and mom and dad are sure to love. Experience the 1/6 gravity chair and the manned maneuvering unit in both the three or four day programs. Space Camp is both educational and fun and offers activities such as:
Simulated Mission Training and Operations
Rocket Construction
On-site Space History in One of the World's Largest Spacecraft Collections
1/6 Gravity Chair
Manned Maneuvering Unit
Space Camp is held in Huntsville, Alabama and more information can be found on their site at http://www.spacecamp.com/space/family.
App of the Week:
Checking the weather is a daily task that hasn't changed much since it was first introduced online. But Funny or Die Weather is here to give your daily weather checking routine a kick of comedy. The Funny or Die Weather app not only gives you accurate weather, but includes some truly hilarious jokes to go along with it. Today on the app, the "Weather Fact of the Day" was, "The humidity of water is extremely high." If you want to give your morning routine some spark, then download the FOD weather app which is FREE on both iOS and Android!
Be sure to like Tech 2U on Facebook and Follow us on Twitter for more updates and articles like this one!
Video Transcription:
Man: …and a week reveling in a carefree summer camp like you did when you were a kid , Mike Wisby is here from Tech2U to tell us how we can revisit our youth by attending summer camp for adults. This sounds a little, little interesting. So tell me how this works and how it's different?
Mike: Okay. So this is like a traditional camp for kids. You know like when you were a kid, you go and do you zip lining and your archery but this has alcohol.
Man: Alcohol, really?
Man: Yeah. Is it like singles or should you take your spouse or do you recommend you just go by yourself?
Mike: Well it depends on… You could take the wife, you could go with a friend, or you could go on your own. It seems to be a pretty social event. As you see, you know It's a pretty nice looking camp.
Man: Yeah, I would say that the camp scenery is good.
Mike: Yeah, this is an example of one, Camp No Counselors and they do archery, zip lining, slip and slide, all kind of activates that you would expect at a summer camp. But they have an open bar which could be dangerous.
Man: Is this, you know, like Disney Land for adults? I mean this is a summer camp, right?
Mike: Looks good right? This is camp . This is real.
Man: Oh, Amy jumped in when you said slip and slide for adults. That's when she jumped in on all fours.
Amy: No. I said its looks like trouble to me.
Mike: Okay.
Amy: Trouble.
Man: Okay.
Mike: Well with the open bar it could be.
Man: It could be.
Mike: This is a national thing and actually the nearest one to this region is near Fresno and there's another one near Southern California near LA. And it's available nationally.
Man: Campnocounsellers.com.
Mike: Yeah. Go and visit that. Go and get your tickets now. It's actually in about October time, September, October, so you got some time for that.
Man: Okay. Now what about summer camp for, as you would say, the nerds, for the tech people? Yeah.
Mike: For the nerds, yeah, for tech people, we have one Epic Nerd Camp. This is in the Poconos Mountains in Pennsylvania.
Man: Poconos yeah.
Mike: Poconos, yeah, I don't know.
Man: For you in Great Britain it's Poconos or…
Mike: Poconos, Poconos.
Man: It sounds like a Greek island the way you say it.
Mike: Yeah, it sounds exotic, right?
Man: Okay, yes, it does.
Mike: So it's Pennsylvania and you can learn how to sword fight, play quidditch, role playing games, things like that. It's a little bit nerdy but if you're into your science fiction and your fantasy novels, this would be a good place to go.
Man: And then there's a Camp Nerd Fitness?
Mike: Yeah. That's another one if you're into fitness and if you still want it. So it's kind of a nice, interesting spin on the nerdy side of the thing. This would be like zombie runs, nightly cosplay dance parties and so that…
Man: And so slip and slide at that one too?
Mike: Maybe.
Man: Probably not. Okay.
Mike: But maybe in costume, maybe in some cosplay.
Man: Maybe they can add the slip and slide in there. So what about if for some weird reason, not that this wasn't all fun that I could have by myself. What if you wanna to bring the whole family?
Mike: So there are family camps as well. The one that you could bring the whole family to is the Family Space Camp. This is in Huntsville, Alabama and it's a three-day weekend camp. And they do simulated mission training , rocket construction, and then you can experience near-gravity-free chairs and things like that. They try and give you the experience that astronauts might have. And you can bring the whole family in this, it's pretty nice.
Man: Yeah, I've been to Huntsville and the Space Division is very big there, a big part of the industry there. So that's a three-day camp. Now you also always have an app of the week for us.
Mike: Yeah, app of the week this week is Funny Or Die Weather.
Man: Funny Or Die Weather? Okay.
Mike: So it's kind of like a normal weather app. It will tell you the weather but it's gonna give you a joke. And one of the jokes I liked was "the window was the first weather channel." Yeah, it's kind of just…
Man: You like that one huh?
Mike: …a little silly humor there.
Man: Okay, sure. Do you have any others or was that just the best one?
Mike: That was the best one. There are some interesting jokes on there which maybe…
Man: A little unsavory.
Mike: Unsavory jokes…
Man: Oh well…
Mike: … like I mentioned but…
Man: We wanna send people to fodweather.com.
Mike: Yeah, you can download the app. It's free and it will give you an insight into the creative minds behind Funny Or Die, which actually do a lot of great stuff.
Man: The humidity of water is extremely high was another one of your jokes in there too.
Mike: Yeah, so, yeah, it's kind of interesting.
Man: Okay. So you're at Tech2U. You're Mike Wisby.
Mike: Tech2U.
Man: The pride of Great Britain. Do you prefer Great Britain or England? What do you prefer?
Mike: Well, we don't know what the future holds but at the moment Great Britain.
Man: Great Britain, okay.
Mike: But then if they all split up then I guess, I'd be England or Wales.
Man: Maybe Scotland will just take you guys over if they stay in EEU.
Mike: We're also doing very well in the European Championships, if you didn't know that.
Man: Oh, hey.
Mike: Soccer. So go Wales.
Man: We got to balance it out. Mike Wisby, the pride of Great Britain, England.